Going to Florence?
Do you want to have the most amazing Florentine vacation possible?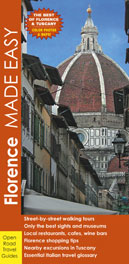 A visit to Italy is not complete without a trip to Florence, one of the most beautiful cities in the world. The Renaissance achieved the bloom of artistic expression here, when countless master artists, writers, inventors, political theorists and artisans filled the world with the glow of their brilliance and the fruits of their labors.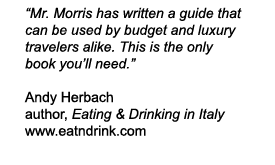 Michelangelo and Leonardo da Vinci may be the best known artists outside of Italy, but Iíll wager youíve heard of Dante, Petrarch, Brunelleschi, Macchiavelli, Giotto and Raphael. All of them Florentine. All alive in and around the same time period during the Renaissance, and all of them strolled the same streets you will.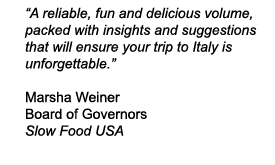 Ambling through the cobblestone pathways of Florence is like being in a history book come to life. The sights, sounds and smells of this wonderful city must be experienced first-hand to fully appreciate and understand the magical atmosphere.
With Florence Made Easy I will guide you to the most important sights, as well as away from the ever increasing swarm of tourists so that you can have a truly authentic Florentine experience. I will also steer you to the best cities in Tuscany - including Siena, Pisa, Lucca and San Gimignano - and help make your visit here truly memorable - and easy.