Going to Venice?
Do you want to have the most amazing Venetian vacation possible?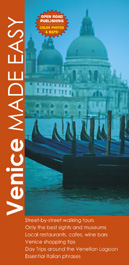 Venice is one of the world's most magical and unique cities. No other place in the world is even remotely similar to it. As such, it is one of the most frequented cultural center in Europe, attracting over 14 million tourists each year. Altogether there are more than 200 canals including the Grand Canal, and crossing the waterways there are around 400 bridges, the most famous of which is the Rialto.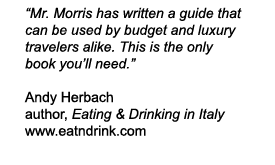 The historic center of Venice is built on a group of small islands and earthen tidal banks in the middle of Laguna Veneta, a crescent-shaped lagoon separated from the Adriatic Sea by a barrier of narrow strips of islands and peninsulas. Some of Venice's islands include La Guidecca with its floating cafés and restaurants; San Giorgio Maggiore, with the 16th century church of the same name; San Michele with its famous cemetery; Lido, a beach resort built in the 19th century with casinos, hotels, nightlife; Murano, noted for its glassworks; colorful Burano, known for its lace; and Torcello, made popular by Hemingway's love for the place.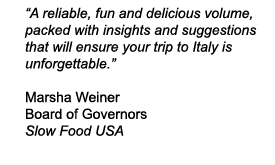 With its scenic canals, ornate bridges, gondoliers singing, grandiose palazzi, and charming local squares, it is easy to see why Venice is adored the world over. It's almost as if what you're seeing is too magnificent, too stunning to be real. But it is!
This book is designed to help you get the most out of your stay here. Whether it is for a day, a week or longer, we will help make your trip to Venice enjoyable, rewarding, and easy.